Now you can take a tour throuhg our Café by watching the video below
We invite you to step into our magical world where we want you to feel at home. Our intention is that everybody that enters our house will feel better when they leave. On our menu you can find various coffee drinks that will satisfy the palates and needs of everyone. We are frequently told that by visitors from here and abroad that our coffee is the best to be found on our friendly island. We like to think that love is the secret ingredient. We also offer light meals like quiche, sandwiches, paninis and soup that fit all times of the day. Our dessert menu is as vast and varied as the Icelandic landscape, hidden gems yearning to be discovered by your discerning taste buds. Don´t forget to make the time for a most memorable experience with our (S)expresso, one we are certain you will never forget.
Please know, unlike our hearts which are always open, our loving café closes at 20:00 hours (except for Mondays and Tuesdays when it closes at 22:00 hours).
Love and Warmth, Svava, Katrín and Unnsteinn
We take pride in our Vegan options
Coffee, Gift Shop & so much more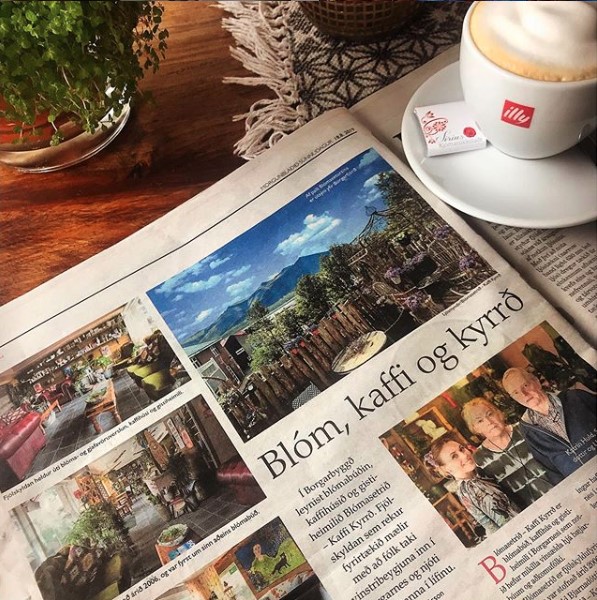 An article about us in the Sunday paper. 
Open every day from 9 to 19:00. 
except for Mondays and Tuesdays:
Open from 9 to 22:00.
If you arrive a bit early, feel free to rest a little outside before opening.